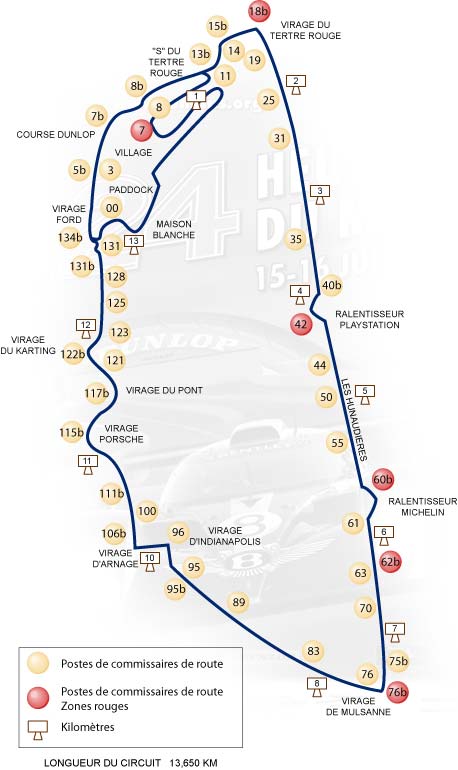 It started at 5:00PM local time, 8:00 AM here on the West Coast. Live timing and web radio
here
.
Overall: Audi. I don't think an LMP2 will end up on the podium unless both Pescarolos drops out.
Update: Audi Team Joest/Champion Racing is pulling two seconds a lap with better fuel mileage. Race Pace (3:33.933) is scorching this year! That's almost qualifying speed! These Audi's are quiet, and FAST! Confusion with safety cars as I publish this.
LMP1: See above.
Update: See above. The Listers having trouble. Beautiful car.
LMP2: Intersport Racing.
Update: Liz Halliday has two pit stops in the first 15 minutes. They are not talking, but an ongoing problem is never good. Sounds like a misfire.
GT1: Corvette.
Update: Our first wreck of the night is here, at 5:17 (8:17), a privateer Aston brought out a safety car 17 minutes into the race, hitting both sides of the Porsche curve after slipping on oil. Aston Factory Team is ahead of Corvette, both Astons were ahead until the Corvettes got out of the pits first during the open pits after the safety car came out.
Update at First 1/2 Hour: Aston 007 drops their sump pump under rookie Daren Turner when he hit the curbing coming into the pits and didn't realize it was so high. Both Corvettes have got ahead now. They're doing an engine change in pit row. The 007 oil leak could have dropped the privateer Aston off earlier.
GT2: Flying Lizard.
Update: Peterson White Lightning is just ahead of Flying Lizard who is just ahead of Scuderia Ecosse Ferrari.