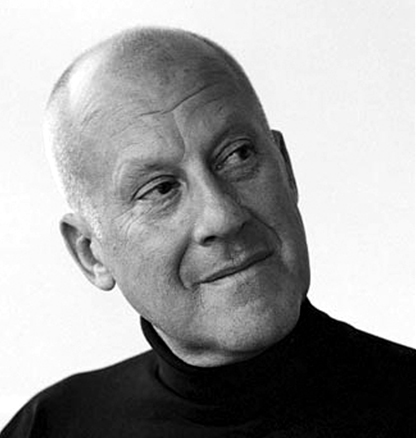 From the stunning 100 sq. ft.
The Retreat, Pill Creek, Cornwall
, built for ₤500 in 1964, to the Reichstag, the 30 St. Mary Axe "Gherkin," and the new Hearst Tower in New York, Foster's work has continually been astounding. His heavy emphasis on sketching as integral to the design process keeps his architecture continually well-thought-out and pristinely constructed. He is often mis-aligned with the term
High Tech Architecture
, but he does more than just use glass in new and innovative ways. I think the painter
Ben Johnson
more aptly described Foster:
"[He is] always aware that particular people will use it, not just 'the workers' or 'the company.' [He is aware of] both formal and human space. Norman Foster does not have a chip on his shoulder, but neither does he behave as though he was born to decree where others should live and work. He has something more valuable than either attitude, and that is because he has never forgotten what it is like to be on the receiving end of architecture."
30 St Mary Axe, London
"The Gherkin"

Foster on sketching, from the Introduction to
Norman Foster Sketch Book
:
"My ultimate luxury remains time to spare with a black-bound sketch book and a pencil. ... All this might sound like a rationalization to encourage the practice of sketching by seeking to demonstrate that it is central to process of design. That would be a nonsense. In any case there are individuals who can convey a vision in other ways. Sketching is far too enjoyable in itself to need any justification. This book is about sharing that joy, and for me that is inseparable from the practice of being an architect. As Charles Eames said: 'It is about taking one's pleasures seriously.'"
The Hearst Tower, New York

Foster on design, from the Introduction to
Norman Foster Sketch Book
:
"In the design process the imposition of tighter constraints often improves the quality of the end product. ... Perhaps in the end everything is about the quality of the individuals - never about the tools. ... Design is a dynamic process which involves interaction between people - in the office, workshop, factory, and finally, on the building site."
The Reichstag Dome, Berlin